Key Research Interests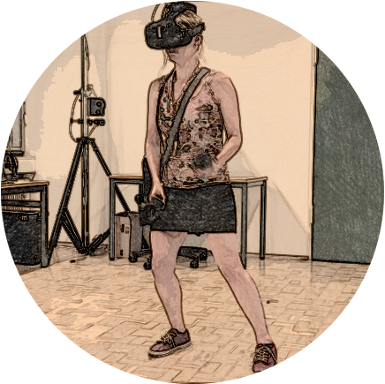 Virtual Reality and Embodiment. One key research interest of mine focuses on exploring perceptions of embodiment in virtual reality (VR) experiences, mixed-reality games, or exergames. I am especially interested in how realism (in particular, different dimensions thereof) affect, augment, or constrain user and player experience - in digital technologies and games in general, but particularly in VR, where many questions remain regarding how this interacts with presence and immersion. This research interest also overlaps with my second key research interest, as the medium of display can affect how users and players experience audio.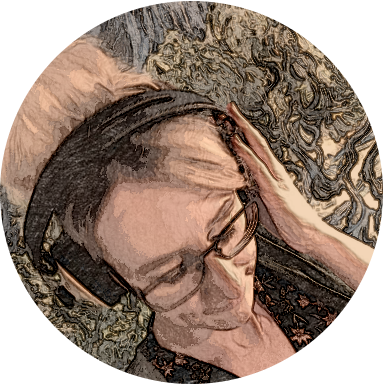 Audio and Game Audio. Audio is often overshadowed by visual factors in research and development, even though it can significantly affect users' perceptions and experience, and has important funtions for feedback in human-computer and player-game interaction. In games, this modality is even more complex and varied. In my research, I have explored effects of music presence and specific music attributes on player experience, affective state, and wellbeing; the varying functions of music and sound effects for player experience in different contexts; as well how the functionality of game audio differs with its positioning within the diegesis.
---
Publications
Some PDFs are linked; for the others, feel free to reach out to me on or via .
2022
2021
2020
Katja Rogers. Realism in Player Experience - Exploring Game Interaction, Narrative, and Audio. PhD thesis (Dr.rer.nat.) at Ulm University.
Katja Rogers, Maximilian Milo, Michael Weber, Lennart E. Nacke. The Potential Disconnect between Time Perception and Immersion: Effects of Music on VR Player Experience. In Proceedings of the Annual Symposium on Computer-Human Interaction in Play (CHI PLAY '20). ACM, New York, NY, USA. doi: 10.1145/3410404.3414246
Giovanni Ribeiro, Katja Rogers, Maximilian Altmeyer, Thomas Terkildsen, Lennart E. Nacke. Game Atmosphere: Effects of Audiovisual Thematic Cohesion on Player Experience and Psychophysiology. In Proceedings of the Annual Symposium on Computer-Human Interaction in Play (CHI PLAY '20). ACM, New York, NY, USA. doi: 10.1145/3410404.3414245
Anna Lisa Martin-Niedecken, Andrea Mahrer, Katja Rogers, Eling D de Bruin, and Alexandra Schättin. "HIIT" the ExerCube: Comparing the Effectiveness Of Functional High-Intensity Interval Training in Conventional vs. Exergame-Based Training. In Frontiers in Computer Science: Games and Play in HCI. doi: 10.3389/fcomp.2020.00033
Dennis Wolf, Katja Rogers, Christoph Kunder, and Michael Weber. JumpVR: Jump-Based Locomotion Augmentation for Virtual Reality. In Proceedings of the 2020 CHI Conference on Human Factors in Computing Systems (CHI'20). ACM, New York, NY, USA. doi: 10.1145/3313831.3376243
2019
2018
2017
2016
Katja Rogers and Michael Weber. Emotional Resonance: Investigating the Role of Audio in Games. Position Paper at Designing for Emotional Complexity in Games: The Interplay of Positive and Negative Affect: A CHI Play '16 Workshop. ACM, New York, NY, USA.
Julian Frommel*, Katja Rogers*, Thomas Dreja, Julian Winterfeldt, Christian Hunger, Maximilian Bär, and Michael Weber. 2084 - Safe New World: Designing Ubiquitous Interactions. In Proceedings of the 2016 Annual Symposium on Computer-Human Interaction in Play (CHI Play '16). ACM, New York, NY, USA. *These authors contributed equally to this contribution. doi: 10.1145/2967934.2968087
Katja Rogers, Clemens Kamm, and Michael Weber. Towards Player-Centric Adaptivity: Interactions of Gameplay Behaviour and Player Traits in a Survival Game. In Proceedings of the 2016 Annual Symposium on Computer-Human Interaction in Play Companion Extended Abstracts (CHI Play Companion '16). ACM, New York, NY, USA. doi: 10.1145/2968120.2987725
Maria Aufheimer, Johannes Bonenberger, David Klein, Imin Kurashvili, and Katja Rogers. Bool the Miner: Relying on Ghost Companions to Solve Boolean Equations. In Proceedings of the 2016 Annual Symposium on Computer-Human Interaction in Play Companion Extended Abstracts (CHI Play Companion '16). ACM, New York, NY, USA. doi: 10.1145/2968120.2968122
Marcel Walch, Felix Schüssel, Katja Rogers, Frank Honold, and Michael Weber. A Low-Cost Service Robot Platform for Wizard of Oz Studies in the Wild. Demo at International Workshop on Spoken Dialogue Systems (IWSDS) 2016.
Julia Brich, Katja Rogers, Julian Frommel, Martin Weidhaas, Adrian Brückner, Sarah Mirabile, Tamara Dorn, Valentin Riemer, Claudia Schrader, and Michael Weber. LiverDefense: how to employ a tower defense game as a customisable research tool. The Visual Computer, vol. 33, no.4, pp. 429–442. Springer, 2016. doi: 10.1007/s00371-016-1314-0
2015
2014
Katja Rogers, Amrei Röhlig, Matthias Weing, Jan Gugenheimer, Bastian Könings, Melina Klepsch, Florian Schaub, Enrico Rukzio, Tina Seufert, and Michael Weber. P.I.A.N.O.: Faster Piano Learning with Interactive Projection. In Proceedings of the 2014 ACM International Conference on Interactive Tabletops and Surfaces (ITS '14). ACM, New York, NY, USA. doi: 10.1145/2669485.2669514
2013
Matthias Weing, Amrei Röhlig, Katja Rogers, Jan Gugenheimer, Florian Schaub, Bastian Könings, Enrico Rukzio, and Michael Weber. PIANO: Enhancing Instrument Learning via Interactive Projected Augmentation. In Proceedings of the 2013 ACM conference on Pervasive and Ubiquitous Computing (UbiComp '13 Adjunct). ACM, New York, NY, USA, pp. 75-78. doi: 10.1145/2494091.2494113